Find Language Courses at the lowest rates
What We Do
We are the only site that offers low-cost, no-frills personal language teaching in and around the UK. With LM Languages you'll get a native speaker teaching you the language you need to know at your home or place of work.
About Us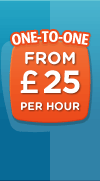 Testimonials

I was falling behind in my language courses at university and was beginning to feel as if I would never catch up. Then I found LM Languages. I took their Italian course in concert with my studies and it made an incredible difference. The things I am learning at school just seem to "stick" more now that I am also receiving an education from LM Languages.
"
More Testimonials
Book Now
LM Blog
Mar 17, 2014


4 Interesting Ways to Practise Your Italian in Italy
Practising what you've learned during your language lessons doesn't need to be mundane or learned by rote. So when you're visiting the exciting country of Italy, there are numerous ways you can test your language skills. Here are four suggestions ...

Feb 25, 2014


5 Things You Didnít Know About Sleep and Study
Did you go to bed with headphones on the night before an important test or exam when you were at school, listening to the revision notes over and over again? Or did you listen to a recording of your speech as you drifted off to sleep the night bef...

Feb 12, 2014


6 Famous Sights to See in the City of Paris!
What better way to put your French lessons to use than by visiting the beautiful city of Paris? There's so much to see and do that you will be spoilt for choice, and we have put together a list of the top 6 attractions to help you make the most ou...
Learn foreign languages in the UK