Find Language Courses at the lowest rates
What We Do
We are the only site that offers low-cost, no-frills personal language teaching in and around the UK. With LM Languages you'll get a native speaker teaching you the language you need to know at your home or place of work.
About Us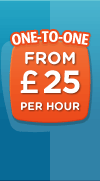 Testimonials

I was falling behind in my language courses at university and was beginning to feel as if I would never catch up. Then I found LM Languages. I took their Italian course in concert with my studies and it made an incredible difference. The things I am learning at school just seem to "stick" more now that I am also receiving an education from LM Languages.
"
More Testimonials
Book Now
LM Blog
Dec 8, 2013


Fast Exchanges with Foreign Strangers
You've heard of speed dating, but what about speed speaking? 'Language exchanges' as they're kn...

Dec 11, 2013


Good Times in Germany: Three Popular Activities to Take Part In
Shopping, eating, drinking and sightseeing'these activities are enjoyed by most of us, but none do it in quite the same style as the Germans' Here are three recommend activities for you to try during your trip to Germany. You'll see from some of t...

Dec 2, 2013


10 Things You Must See When You Travel to Spain
You think of Spain and immediately the phrase 'Sun, sand and sangria' pops into your head' but that's not all that Spain has to offer. Here are the top ten places for you to visit in this fascinating country'img class'alignleft' alt' sr...
Learn foreign languages in the UK