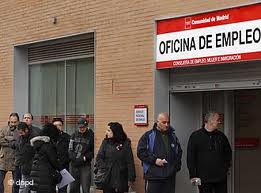 Rob and Julie lived in Spain with their two kids, Becky and Sam. They´d emigrated from the UK when Sam was just 18 months old and Becky was born in Spain three years later. Julie, a qualified teacher, was lucky enough to get a position in a local school teaching English to Spanish children, while Rob was a plumber by trade and set up his own plumbing firm. For a while, they did very well and settled into the Spanish lifestyle with ease. But after the recession hit Spain, work was harder to come by for Rob as he had to compete for business against his Spanish competitors.
After a while, things took a turn for the worse financially and the family had to consider their options. Julie´s job at the school was still secure and the kids, who were now much older, were both doing very well in school. So Rob made the heart wrenching decision to go back to the UK to work for a while until things got better, leaving Julie and the kids in Spain.
Once he´d got on his feet back in the UK, one of the things Rob did to try to bridge the gap was to learn Spanish. Julie had already picked up quite a lot of the language at the school, and the kids both spoke it fluently. Already feeling too far apart from them, he thought that he could at least try to keep up with his lessons so that he didn´t drift further away from them in that aspect. He opted for some group Spanish classes in Bristol so that he could practise his conversational skills with like-minded people.
Whilst being apart was hard, they all had to make the best of a bad situation. In Spain, Julie and the kids carried on as normal and looked forward to Rob´s visits. In the UK, Rob worked as much as he could and squirrelled his earnings away to build a pot back up for them to use in Spain. His lessons were something to look forward to each week and each one was a step closer to him returning back to Spain and being reunited with his family for good.
Leave a Reply