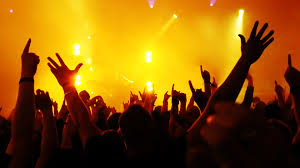 Martin was ready to pack up and set off again. As part of a band crew, he travelled a lot, staying away from home for long periods of time and touring to different destinations; and he loved it!
Martin had been working in this profession for twenty years and never tired of it. Travelling with different bands and crews made each job exciting and challenging. The hours were long and he was used to living out of a suitcase but the buzz of the concerts at the end of each night which reflected on all of the crew´s hard work was fantastic.
Travelling to different locations was the added bonus and, between sets, he would explore each city with other crew members and take in the atmosphere and sights around him. He´d travelled on tour to cities like Milan, Berlin, Seville, Lisbon, Paris, Amsterdam and Prague, and many more besides. Each tour took his job to new cities and he looked forward to whenever he´d get a chance to get to know the areas.
Of all the places he´d travelled to, his favourite country was Italy. Each city was so different with diverse landscapes and a fascinating culture. The locals were always friendly and welcoming, and he had a particular fondness for Italian food! His freelance work usually took him on European tours so, more often than not, he´d be pretty sure to end up in an Italian city at some point. He´d picked up lots of words and phrases on the way and had even taken up Italian language lessons back home. Although his work schedule was very irregular, his language course was flexible enough to cater for this and he was able to continue his studies from where he had left off the previous time without having to skip chunks of lessons.
For now, it was back to work and the hard graft of the behind the scenes crew. Soon the stage would be set, the lights would go up and the crowd would go wild!
Leave a Reply