Find Language Courses at the lowest rates
What We Do
We are the only site that offers low-cost, no-frills personal language teaching in and around the UK. With LM Languages you'll get a native speaker teaching you the language you need to know at your home or place of work.
About Us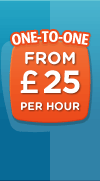 Testimonials

I was falling behind in my language courses at university and was beginning to feel as if I would never catch up. Then I found LM Languages. I took their Italian course in concert with my studies and it made an incredible difference. The things I am learning at school just seem to "stick" more now that I am also receiving an education from LM Languages.
"
More Testimonials
Book Now
LM Blog
Oct 29, 2014


4 Amazing French Movies You've Probably Never Seen, But You'll Wish You Had!
The French film industry has often been touted as the pinnacle of cinematic greatness. Cannes film festival is one of the largest, and most publicized film festivals in the world, with many avant garde 'and quite a few ground breaking' films debut...

Sep 25, 2014


3 Fantastic German Novels and the Authors Behind Them
Germany and Austria have produced some of the most amazing minds in literature. As you read German fiction you will notice it often takes a bitterly realistic turn towards the darker side of life' the subconscious, death, sadness, the ugly side of...

Sep 8, 2014


Explore the Beautiful French Island of Corsica!
You might not have considered it before but Corsica is a perfect place to practice your French ' check out our list of places to visit when you're there'Usually, when thinking of places to practice French, Paris, or Marseille, or even Nice com...
Learn foreign languages in the UK