Find Language Courses at the lowest rates
What We Do
We are the only site that offers low-cost, no-frills personal language teaching in and around the UK. With LM Languages you'll get a native speaker teaching you the language you need to know at your home or place of work.
About Us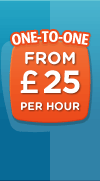 Testimonials

I was falling behind in my language courses at university and was beginning to feel as if I would never catch up. Then I found LM Languages. I took their Italian course in concert with my studies and it made an incredible difference. The things I am learning at school just seem to "stick" more now that I am also receiving an education from LM Languages.
"
More Testimonials
Book Now
LM Blog
Sep 8, 2014


Explore the Beautiful French Island of Corsica!
You might not have considered it before but Corsica is a perfect place to practice your French ' check out our list of places to visit when you're there'Usually, when thinking of places to practice French, Paris, or Marseille, o...

Jul 15, 2014


The 5 Best Canadian Foods You'll Ever Have the Pleasure of Eating
What really is Canadian food? Much like Canada's culture, Canada's food has been influenced by immigrants, that have brought their food and their own style of cooking to Canada. Because of this cultural mosaic, often times you find variatio...

Jun 17, 2014


5 Must-Try Austrian Dishes
Austrian food is delicious, heart-warming and comforting. Some dishes are best eaten when its pouring down rain, or blisteringly cold outside, while others are beautifully light and refreshing for a spring or summer picnic. There are some staples,...
Learn foreign languages in the UK