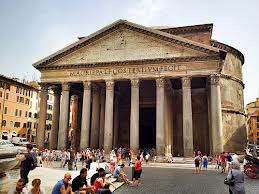 Louise was desperate to learn Italian. She´d been on family holidays to Italy numerous times and loved it; she loved the country, the people, the sunny climate, the food, everything about it, and especially the melodic language. But for Louise, learning a foreign language wasn´t as easy a task as it might seem. She suffered from a learning disorder and, unfortunately, learning foreign languages was considered an unachievable task by her teachers. She was used to the stigma; she´d always been teased about seeming to be slower than her classmates to grasp things but was still determined to learn a second language one day, despite her teachers´ views. They believed that, due to the nature of learning disorders which directly affect language capabilities, the acquisition of a new language when she often struggled with her own was an impossible undertaking which would just cause Louise undue stress and disappointment.
Luckily, Louise´s parents disagreed with this and backed her enthusiasm and determination to learn a foreign language. They´d conducted a considerable amount of research on the subject and had contacted organizations related to both learning disorders and languages. They discovered that it was often the traditional teaching methods that actually inhibited the learning of languages rather than a student´s ability to learn. This is because the reading and writing skills typical of a normal classroom lesson often presented problems whereas learning conversational techniques could be extremely beneficial and produce excellent results. One of the organizations contacted Louise´s parents to advise them of an immersion programme which placed students directly into family homes abroad. This technique had produced excellent results and the experience meant that students learned real life conversational skills as opposed to basic sentences that were the norm usually taught in schools. This was a dream come true for Louise! Not only did she get to live in Italy for a while, but she would be learning the language from a genuine Italian family and living the Italian lifestyle she´d hankered after.
That was then. Now, Louise, who blossomed in Italy under the tutelage of the hospitable family, can speak a great deal of Italian and her confidence has increased no end. The lessons she learned in Italy of how to control her speech and pronunciation have helped her to overcome problems she has when speaking her own language. Not wishing to lose her newly acquired language capabilities, Louise is keen to improve her speech by taking conversational Italian classes in Newcastle. She is coming along in leaps and bounds, much to the admiration of her very proud parents!
Leave a Reply