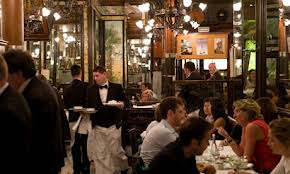 Sheila had spent five lovely years in the south of France. Lovely for her, but not quite so enjoyable for her husband and kids. She'd settled in straight away, having always wanted to live there and being able to speak the language fluently. Her husband, however, had a very limited knowledge of French and found it harder to make friends and find work, and the children still missed their friends from back home. When they´d moved to France in the first place, they´d all agreed that if anyone was unhappy, they´d all go back to the UK together rather than anyone being miserable living in a foreign country. So, being completely outvoted, Sheila had to concede and they had all moved back to the UK. At least she´d had those five lovely years and the memories of the experiences that went with them.
One thing didn´t change on her return to the UK, however, and that was what she´d been doing for a living in the south of France. Before they´d emigrated, Sheila had qualified so that she could teach the expats living in France how to speak French from the most basic of phrases to complete fluency. She´d built up regular clients over the years and always felt a sense of pride and satisfaction when her students no longer had a look of panic or embarrassment when speaking, and actually initiated the conversations themselves instead.
The location was different but the job was the same, and Sheila had quickly set up her own language course for people wishing to learn French in the local towns surrounding her hometown. One of the things she liked to do was to meet her students in a local French bistro. It gave the lessons a more relaxed and authentic feel and she always found that she got better results from her students in this type of atmosphere rather than in formal surroundings. Besides, she couldn´t give up all of her favourite French pastimes!