Practising what you've learned during your language lessons doesn't need to be mundane or learned by rote. So when you're visiting the exciting country of Italy, there are numerous ways you can test your language skills. Here are four suggestions to help you get started:
1. Count and Climb the Spanish Steps   
While you're out and about sightseeing, what better time to practise your Italian language skills? Numbers are always useful to know so, if you happen to be visiting Rome, how about visiting the Spanish Steps…all 136 of them, and count them on the climb upwards. The Spanish Steps (Scalinata) is the widest staircase in Europe and you can climb it from the base in Piazza di Spagna to reach the top at Piazza Trinita dei Monti where the impressive Trinita dei Monti church stands. Now you've used up all those calories, it's time to reward yourself with some delicious food…!
2. Eat Your Way Through An Authentic Italian Cookery Class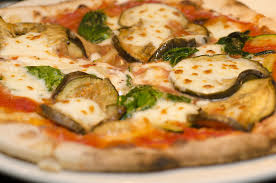 You could practise saying fruit and vegetables in Italian by going to a local market, or you could learn meals by ordering them at a restaurant. But why not make things a bit more interesting? There are many cookery classes throughout Italy where you can learn how to cook authentic Italian dishes. Known for its pizza and pasta dishes, why not try a basic class in cooking some tasty pizza or pasta recipes for a more unusual and hands-on way to get genuine practice at speaking Italian.
3. Enjoy an Italian Ice Cream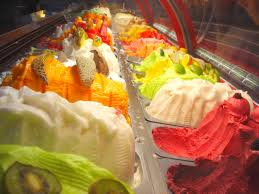 You've cooked some dinner, now have some dessert with some of Italy's infamous gelato. You can practise saying the flavours as well as the multitude of colours that these delicious ice creams are available in. Most gelaterias will let you sample a couple of flavours then it's decisions, decisions…cup (coppa) or cone (cono) and how many scoops? But that's not all as then you'll be asked "Panna?" which is freshly whipped cream on the top. So, when the tough decisions have been made (in Italian!) you can enjoy your hard earned ice cream!
4. Do Some Window Shopping
As well as their passion for food, Italians have a love of fashion. As you wander around the beautiful country you'll definitely notice the Italians' sharp style and fashionable flair. While you're admiring their chic look, describe the different clothing you see, from the basic types of clothing (pantaloni, gonna, camicia) to their colours, lengths and materials. You could always treat yourself to some Italian finery while you're at it!
There are so many things to see and do in Italy. What other interesting ways can you think of to practise your Italian speaking skills?