The French film industry has often been touted as the pinnacle of cinematic greatness. Cannes film festival is one of the largest, and most publicized film festivals in the world, with many avant garde (and quite a few ground breaking) films debuting there every year. Perhaps you've seen a few French films, or perhaps French cinema is something entirely new to you. Whether it's to further your language skills, or to introduce yourself to a new medium of social and self expression, these films are sure to provide you with a little bit of everything:
Le Dîner de Cons (Dinner Game), 1998
Have you seen 'Dinner for Schmucks'? Well, this is the film that started it all. It doesn't try nearly as hard as the English adaptation: the jokes are smoother, classier, and the general feeling is much more subtle and not nearly as crass. The premise? A dinner party is held for a group of French business men, and their guests: 'idiots'. Each diner must bring an 'idiot' with him that the rest of the diners may ridicule, and at the end of the meal, an 'idiot champion' is chosen. Similar to 'A Christmas Carol', we see the lead (played by Thierry Lhermitte) transformed from a man who has it all, to a man who has nothing, into a man with a better understanding of what and who is important in life. An excellent French cast, mixed with a unique premise and a soft rolling comedic humour make this a great film to watch.
Did we like it? 4.5 out of 5 stars.
Caché (Hidden), 2005
A film starring Juliette Binoche of Chocolat fame, we get to watch a seemingly happy couple; the husband is a television personality and the wife works at a upscale publishers office. Their world is shaken when they begin to receive video tapes of themselves in their house, outside their house, at work – everywhere. They don't know who has made these tapes, or why. All they know is that they keep coming in, become more disturbing, and shake the foundations of the family to its core, all the while toying with the idea of blame and racism, and managing to turn these questions towards the viewer. This is one that will keep you guessing, but not so much in a 'Hollywood thriller' sort of way. It'll get you asking, why? Why them? Why do they think that way? A creepy film that stays with you, it's not one to miss.
Did we like it? 4 out of 5 stars.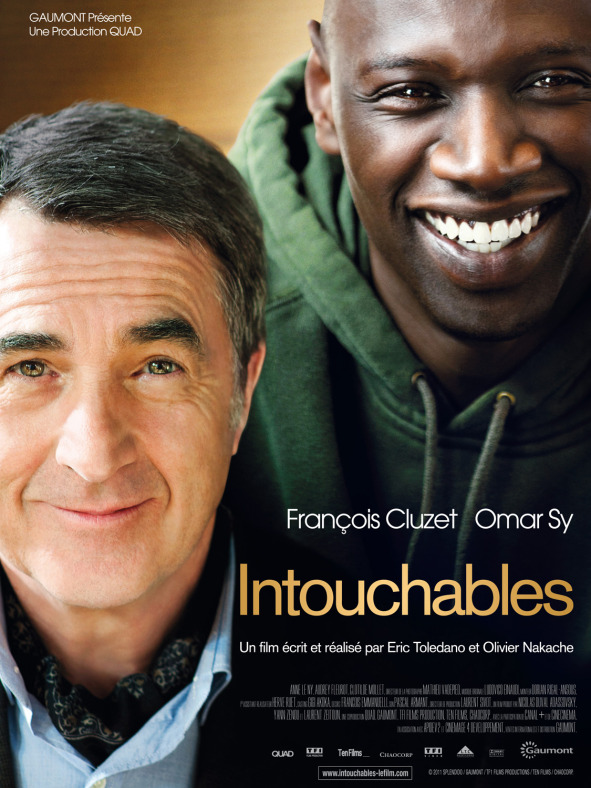 The Intouchables, 2011
This film will take you a bit by surprise, and the fact that it's based on a true story might just warm your heart. It's the story of an extremely wealthy quadriplegic searching for a care worker. He goes through countless aids until he stumbles across a man who does not fit the role in any respect, and is simply looking for a signature for unemployment benefits. He offers him the job and the story follows both of their lives and the way they, sometimes complicatedly, intertwine. While taking up ample space in your heart, along with being expertly cinematographed and extremely well acted, this is a movie that will remind you of the good in human kind and in friendships.
Did we like it? 5 out of 5 stars.  
Les Choristes (The Chorus), 2004
This is a heartwarming story that will tug at your heart strings and have you on a rollercoaster ride of emotions. Told in a flashback, you get a taste of what the lead character, Pierre Morhange, has made of his life before you see how he got there. During his youth, he was sent to a boarding school for difficult children and his life was changed by the choir conductor, Clement Mathieu. You'll feel sadness, anger, and hopefully, by the end, pride and a sense of satisfaction. Critically acclaimed, this film has an amazing cast with actors like Gerard Jugnot, and Jacques Perrin.
Did we like it? 4.5 out of 5 stars.
Watching films in French is always a handy way to study the language, but if you need a little help getting started, contact us to see what courses we have available for you before you settle down with the popcorn.
Leave a Reply